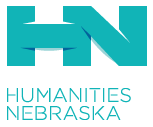 Speakers' Bureau Topics
Behind The Meaning of Names
Karen Gettert Shoemaker, the author of the One Book One Nebraska 2016 selection, reads from and discusses the role of family stories and historic research in the writing of her historic novel The Meaning of Names. This presentation includes discussions of World War I, the Influenza Pandemic of 1918, the experiences of immigrants and first-generation Americans in the early 1900s, and the role of men and women in a changing society, as well as the many subjects readers bring to the conversation.
Family Stories Into Literature: The Role of Gossip and Research in Writing Fiction
This presentation focuses on the ways writers can use family stories and history to write literature. Sometimes the voices in our heads are enough. Sometimes we need to look beyond the boundaries of self to find the best that is within us. This presentation discusses the ways to excavate history, both our own and the world's, as a way to finding the true stories only we can write. The program is available in both presentation format and writing workshop format. For adults.