Write on the River 2018
September 20-23, 2018
Details coming soon.
A long weekend of Peace, Permission, and Page-filling Hours
---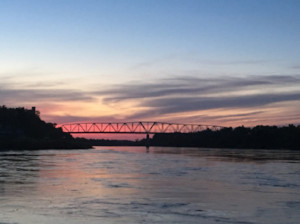 If you're looking for inspiration and community, join us for a weekend writing workshop at the River Inn B&B in historic Brownsville NE.
Our home for this limited enrollment workshop is the beautiful  River Inn Bed and Breakfast, a floating inn on the Missouri River in the historic town of Brownville NE. The weekend will include craft talks and conversation, writing time and writing guidance, all focused on helping each participant expand skills and open up to the possibilities of the writing life. There will be plenty of free time to write, and the presence of the river for inspiration.
Meals and lodging included.
---
---
---
---